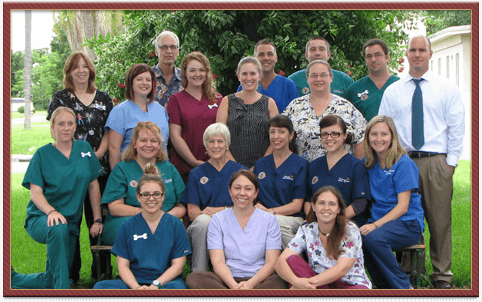 Our dedicated veterinarians and staff have been providing excellent care to the dogs, cats and exotic pets of St. Petersburg for more than 60 years.
Many of our staff have been here for 10, 15, 25 and even 35 years because they see veterinary care as their life's work. Each of us strives to improve our pet care skills and to create a friendly environment in which to provide that care.
We are proud of our staff and their work on behalf of the pets and pet owners of St. Petersburg.
Click here to meet our doctors.
Our Facilities
Our clinic offers a variety of services, including cold laser therapy, ultrasound, digital radiographs. and laser surgery thanks to our state-of-the-art equipment and facilities. Contact us for more information.